Update 4/2/2020 11:00 AM
Good morning FBC family!! We are posting our encouragement video a little early today. Hope you enjoy this message from Jody.
Remember that if you need us please call the church office (865-376-6041) or email us at We love you!
For Students:
Good morning! I wanted to share a devotion with you.
The book I was reading yesterday was unpacking Hebrews 12:1-3 and a popular movie clip came to my mind. Don't judge me, but reading Hebrews 12:1-3 reminded me of Forrest Gump. If you have seen the movie and remember, Forrest recollects his "first pair of shoes" that his mom said would "take him anywhere". As you recall, the "shoes" he is referring to are his metal leg braces that he received as a young boy because "his back was as crooked as a politician" but the doctor was confident that the braces would "straighten him right up". After a couple years of walking stiff legged with his braces Forrest and Jenny were walking home after school when they were approached by 3 boys from school who were making fun of Forrest and throwing rocks at him. Jenny, being concerned for Forrest, looked at him and told him to "Run! Run, Forrest, run!" Forrest drops his books and turns the other direction and begins to run awkwardly due to the braces on his legs. When he looks back he sees that the boys are on their bikes and they are closing in on him. He keeps awkwardly running, turning and looking at the boys thinking that he isn't going to escape. Then something begins to happen...he looks down at his legs and the braces on his legs begin to break apart and fall off and the camera zooms in on Forrest's face....he lifts his head, looks straight ahead and begins running unhindered and free. Hebrews 12:1-2 says "Let us run with perseverance the race marked out for us, fixing our eyes on Jesus, the pioneer and perfecter of faith." God calls us to run our race, not someone elses, but our race. Often times we find ourself focused on the enemy and what he is doing and how "attacked" we feel or we find our self unable to run because of the braces on our legs where we have tried to fix things on our own, when in reality, if we would just lift our head, focus on Jesus, the author and perfector of our faith, and just run towards Him the braces/chains will break off, the enemy no longer becomes a threat and we begin to run and live in a new freedom of going hard after Him. Remember that the "shoes" you choose are not going to take you anywhere, as Mrs. Gump would say.....lifting your head and fixing your gaze on Jesus is what will take you anywhere. He will do things that you could never "think, dream, or imagine".
Prayer for you: Ephesians 3:16-21 "I pray that out of his glorious riches he may strengthen you with power through his Spirit in your inner being, so that Christ may dwell in your hearts through faith. And I pray that you, being rooted and established in love, may have power, together with all the Lord's holy people, to grasp how wide and long and high and deep is the love of Christ, and to know this love that surpasses knowledge—that you may be filled to the measure of all the fullness of God. Now to him who is able to do immeasurably more than all we ask or imagine, according to his power that is at work within us, to him be glory in the church and in Christ Jesus throughout all generations, for ever and ever! Amen."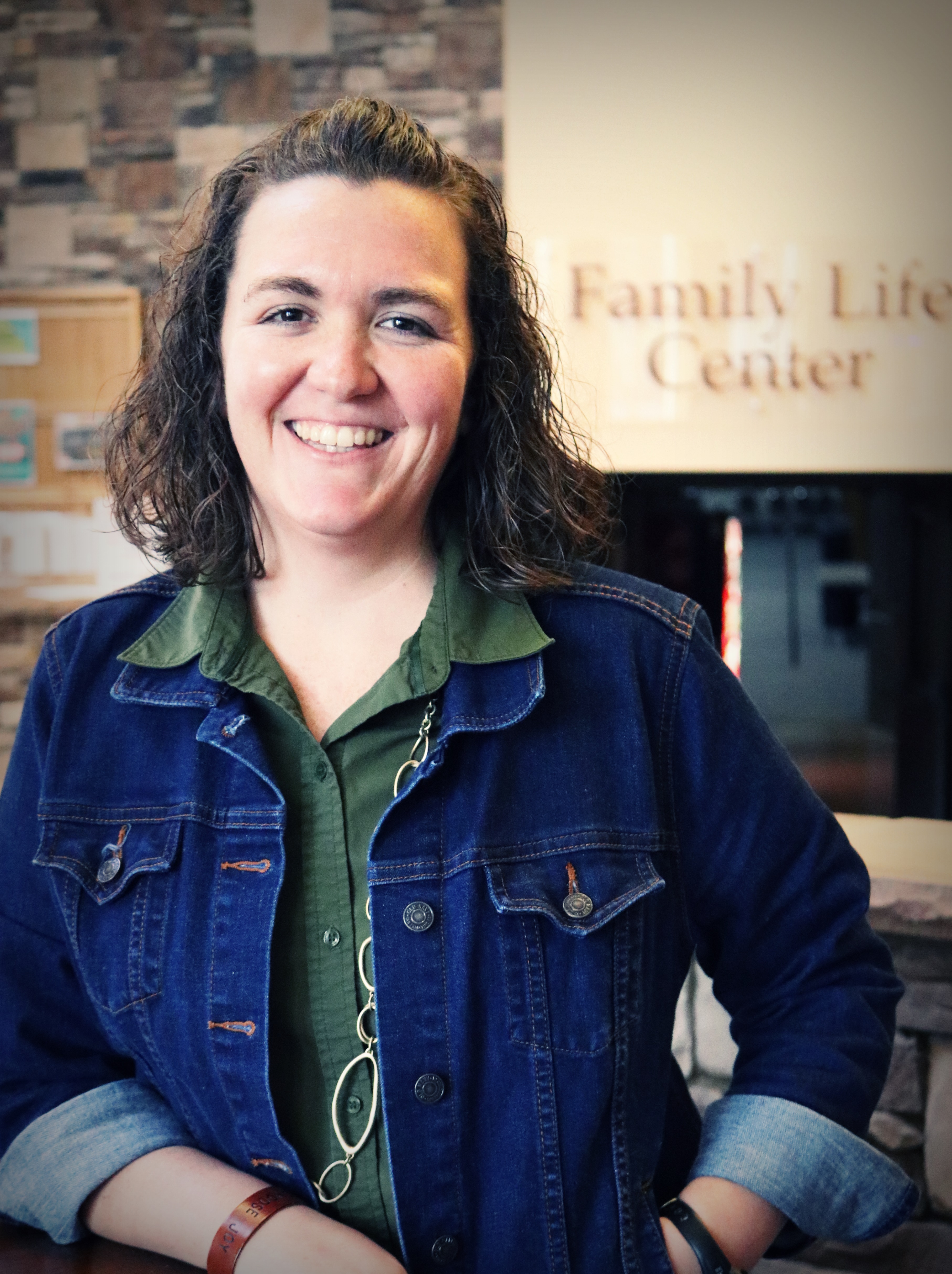 Update 4/1/2020 6:00 PM
Watch our Mid-Week Service below and let us know how we can pray for you.
Update 3/31/2020 2:41 PM
Hear Jesse's encouragement to us in the middle of this crisis. God has something to say to us during this time, are we listening?
Please submit any prayer request that you may have by going to the PRAYER REQUEST page. We want to know how we can help you and pray for you!
Update 3/30/2020 3:21 PM
As you are aware, the COVID-19 pandemic still poses a threat to many across our nation, therefore First Baptist Church of Kingston has decided to suspend all on site activities through April 26th. We will continue to stream our Sunday morning service LIVE at 11:00 am on the website and will post a mid-week service on Wednesdays at 6:00 pm. We will also be posting daily updates on our website, so please stay connected with us during this time. If you need to get in touch with a staff member, you can do so by calling our office at 865-376-6041 or by emailing us at . Our office will be open daily from 8:30 am - 1:00 pm. After 1:00 you may call the church office and follow the promptings to contact the on call staff member.
We are here for you and we love you! Let us know how we can help you.
Remember, go be the church in our community!
Please submit any prayer request that you may have by going to the PRAYER REQUEST page. We want to know how we can help you and pray for you!
For Students:
Update 3/29/2020 12:20 PM
LIVE Worship Service
For Children:
Update 3/27/2020 1:32 PM
COVID-19 According to Thin-Man
Join us LIVE on Sunday morning at 11:00!
For Students:
Update 3/26/2020 3:37 PM
We hope that you are enjoying the sunshine! Gary has some encouragement for us (plus a little blooper). Send us some pictures to let us know what you are doing today. We love you and are praying for you!
FOR STUDENTS:
Update 3/25/2020 6:00 PM
MID-WEEK SERVICE
As a church, we believe that we are called to respond to the generosity of the gospel by giving extravagantly to the progress of the gospel in our community and world. Biblical generosity is not about meeting budget needs. It is about a rich and trusting relationship with a living God. We express our faith and love to Him by honoring Him as the source of everything we have. Scriptural giving is performed with regularity, from the first portion of all we are given, as a proportion of our income, cheerfully, and without pressure or manipulation. Whether you'd like to give a single gift or schedule recurring donations, you can do it all online. It's quick, easy, and secure. Both Shelby Giving and FBC maintain full Payment Card Industry (PCI) compliance via the SecurityMetrics PCI Certification Program, which means your data is rigorously protected through the industry's strictest equipment safeguards and security protocols. That means you can give with confidence! To give now, go to the GIVE tab.
For Children:
Update 3/24/2020 3:29 PM
We have a special blessing for you in today's video below. This is our prayer for you!
Announcements:
Starting tomorrow, Wednesday 3/25/2020, our office hours will be from 8:30 am – 1:00 pm until further notice. However, during this time, if you need a staff member please call the church office (865-376-6041) and follow the prompting to reach the on-call staff member.
Tomorrow at 6:00 join us on the website for a mid-week Bible study from Dale.
Don't forget that you can give online under the GIVE tab of our website.
If you have any specific prayer request please send those to us by clicking HERE.
For Students:
Update 3/23/2020 3:32 PM
Update 3/22/2020 12:26 PM
Thank you so much for worshiping with us today!! God is so good! If you missed us online this morning you can go back and watch it by clicking the WATCH LIVESTREAM button above.
We want you to know that we are praying for you. If you have a specific prayer request please send it to us by going to the PRAYER REQUEST portion of our website.
For Students:
For Children:
Update 3/21/2020 3:21 PM
Tomorrow is the day that we go LIVE with our Sunday morning worship service. Make sure you tune in.
Pastor Jesse will have a fun video and worship experience posted on the CHILDREN'S page at 10:00 am tomorrow, so make sure you get your children connected and ready to worship in the morning.
For Students:
Update 3/20/2020 11:58 AM
As Dale mentioned yesterday in the video, we will be streaming our Sunday morning service LIVE at 11:00 AM on our website and we will be posting a Wednesday Bible study with Dale at 6:00 PM on Wednesday on our website. So please join us at those times.
Also posting on Sunday is an opportunity for your children. Pastor Jesse will be posting a fun video and worship experience for your children on the CHILDREN'S MINISTRY page. Make sure you help your children engage with us on Sunday.
Jody wanted to send a word of encouragement to you during this time from Hebrews 10.
Hebrews Ch. 10 tells us that we are not to lose our confidence for it provides a great reward. Further, if we will endure and do the will of God we will receive what is promised.
This, of course, begs two questions. (1) What is the will of God? (2) What is promised?
Proverbs 3 says the will of God is to trust in the Lord with all your heart and the promise is that God will show us the steps to follow that will bring healing to our flesh.
Romans 10 proclaims that faith/trust comes from hearing and hearing from the Word of God.
So, let's spend a lot of this down time in the Word and do what it says! That's what trusting Him is: Hearing and Doing. Or, as St. Paul advised, "Be anxious for nothing, but in everything by prayer and supplication, with thanksgiving, let your requests be made known to God. Then, the peace of God that surpasses all understanding will guard your heart and mind." (Phil. 4)
For Students:
Update 3/19/2020 4:05 PM
Remember that students are receiving video updates and encouragement on the student page of our website.
Pastor Jesse is working on some videos for our children. So, stay tuned to the website for more information.
We love you and we are praying for you!
For Students:
Update 3/18/2020 3:47 PM
We have made a slight change in our online worship service schedule. The Sunday morning service will be LIVE at 11:00 am and the Sunday night service will be posted on Wednesday at 6:00 pm. This will allow you to stay connected with our team at the beginning of the week as well as mid-week.
Also note that there will be information available for our students on the STUDENT page of our website. If you have a student please encourage them to stay connected with us by going to the appropriate page under the MINISTRIES tab.
For Students:
Update 3/17/2020 3:58 PM
Update 3/16/2020 3:26 PM

Based on the latest CDC and TN Dept. of Health statistics and recommendations, the leadership at FBC has decided that it would be best to cancel all events on campus at least through March 31st, 2020. During this time we will stay connected with you through our website (www.kingstonfbc.org), so please make sure you check back with us daily for encouragement and for the latest update from our team. We will be streaming all Sunday morning and Sunday night services online throughout this time at their regularly scheduled times (11:00 am & 6:00 pm). If you have any questions or concerns, please feel free to contact us. Please also note that the Easter Musical has been postponed until further notice.
Join us as we pray for the Holy Spirit to move in our nation and in our world. He is still on the throne and He is still worthy to be praised!
John 14:27 "Peace I leave with you; my peace I give you, I do not give to you as the world give. Do not let your hearts be troubles and do not be afraid."
2 Timothy 1:7 "For God has not given us a spirit of fear, but of power and of love and of a sound mind."