Welcome To First Baptist Church Kingston
When you attend FBC Kingston, you can expect to be warmly welcomed by a community of believers who will be honored by your presence, you can expect to experience genuine worship where the authoritative Word of God is preached with relevance, and you can expect to find a growing church with the clear mission to develop and equip Christ-followers to minister well in Roane County and beyond.
Service Times & Directions
People start gathering for fellowship around 9:30 with their Core Group or at the Coffee Cafe. No matter what question you might have just ask. Our greeters are there to help you get settled.
Sunday 9:45am, 11:00am, 6:00pm
Wednesday 6:00pm
What to Expect
Biblical Teaching
Our staff and ministry leaders are passionate about the Word of God and ensuring His Word is communicated in everything that we do.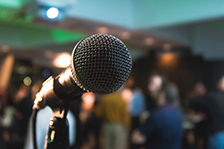 Worship
We have two opportunities for worship. Both begin at 11:00 am. The Kairos service, which is a more "contemporary" service, is held in our Family Life Center on the 1st floor. The Sanctuary service, which is a little more "traditional" than our Kairos service, is held in the Worship Center on the 2nd floor.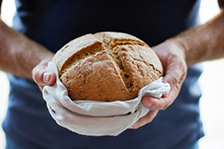 Community
At FBC Kingston we are committed to the community of believers on this block, as well as the community around us. We strive to fulfill Jesus command to "love your neighbor as yourself" (Mark 12:31) as we "go and make disciples" (Matthew 28:19)
Get Connected
We're glad you're here and we want to help you connect and get to events for you and/or your family.