Welcome To First Baptist Church Kingston
CoNEXTions is all about how YOU can get involved here at FBC Kingston! What are your next steps here? Joining our church? Baptism? Volunteering? We have a CoNEXTions booth set up here in our Upper Atrium! Stop by our booth on Sunday mornings after AM Worship and we will be happy to get you connected!
What to Expect
Biblical Teaching
Our staff and ministry leaders are passionate about the Word of God and ensuring His Word is communicated in everything that we do. We have a few opportunities to get connected with a Core Group. Core Groups meet on Sunday mornings at 9:45am and other various times during the week. Contact our church office for information.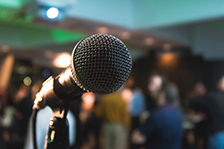 Worship
Morning Worship is at 11:00am in our Worship Center.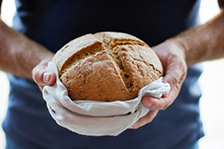 Community
At FBC Kingston we are committed to the community of believers on this block, as well as the community around us. We strive to fulfill Jesus command to "love your neighbor as yourself" (Mark 12:31) as we "go and make disciples" (Matthew 28:19)
Get Connected
We're glad you're here and we want to help you connect and get to events for you and/or your family.
Download Our App